Our doulas each have more than 12 years of experience as Birth Doulas here in Portland, Oregon. We have the tools to help any birth to be calmer and more enjoyable. We work with pregnancies that are boringly normal to pregnancies that are very complicated, and everything in between.
Use the contact forms and start the process of scheduling a free consult to see if one of our doulas is right for you!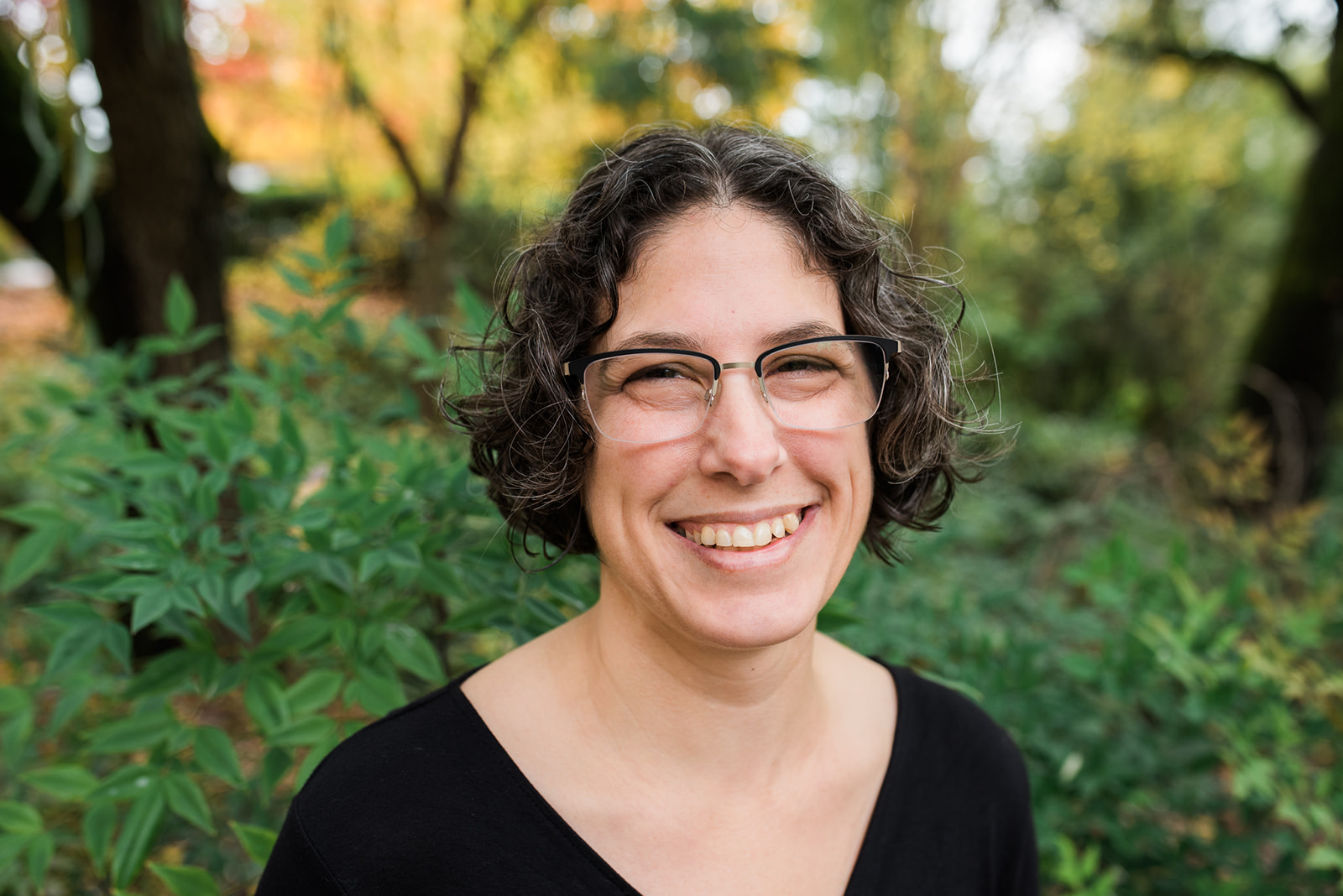 Prudence Leith
Birth Doula + Massage Therapist + Rebozo Instructor
Prudence's Bio
My children, more than anything, have given me a passion for birth and in helping empower women and couples throughout pregnancy and the journey of birth. I graduated from the University of Oregon in 1996 with a degree in Psychology, focusing on Early Childhood Development and Outdoor Recreation and Pursuits. I worked as a Facilitator on an outdoor Challenge course where my job was to guide, empower and motivate people from all walks of life. I was passionate about helping and inspiring people to find their own inner strengths.
It took the birth of my first child in 1998 to give these passions a more clear purpose. Since then I have been inspired to help other woman on their journey through pregnancy and childbirth. Through the birth of my three babies, I discovered the joy and satisfaction of making my own choices and realized just how important this can be in a woman's life. I love being able to advocate and educate women and couples by supporting them through labor and by helping them process and feel satisfied with their choices.
I have witnessed births in hospitals, at birth centers and home births. My experiences include medicated and unmedicated birth, and I have supported a variety of birth needs and circumstances including VBAC, induction, cesarean, twins, sexual trauma, over 40, high risk, single parents, water birth, non English speaking spouse/family members, to name but a few.
As your Labor Doula my goal is to provide comfort measures and to support and guide you on your birth journey. I will help educate you and your birth team about your birth options, provide continuous labor support and help you process your own personal birth experience. Every birth is unique. It is my goal to provide non-judging care, compassionately and calmly. I will work with your partner and your care providers to create a more relaxing birth environment.
I am also a Certified Rebozo Instructor, a Massage Therapist, and I am Partner/Dad Certified. I feel passionate about using the Rebozo to help create a more comfortable environment for both mom and her partner. I use relaxation techniques, visualization and comfort measures with my Rebozos. I enjoy helping Partners/Dads feel more relaxed and prepared during labor. My goal is to give the Birth Partner tools to feel more able to assist in comfort and to feel more mentally present with the birthing mother.
In my free time I enjoy cooking and sharing food with my friends, spending time in nature, sitting on my front porch staring at the night sky, treasure hunting at garage sales, creative writing, creative decorating, and spending quality time with my three children.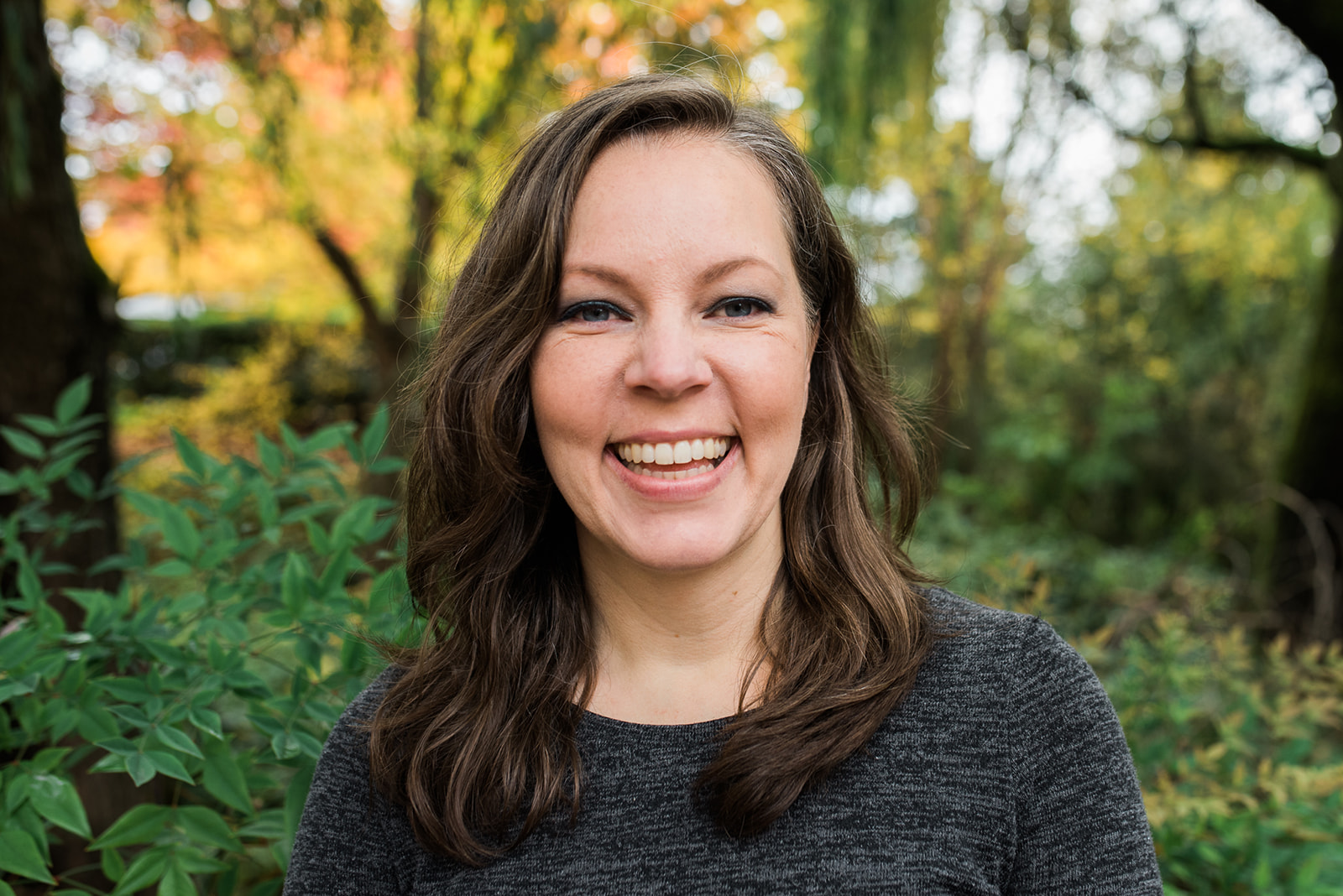 Scarlett Lynsky
Birth Doula + Childbirth Educator + Evidence Based Birth® Instructor
Scarlett's Bio
My Philosophy
While I enjoy supporting unmedicated births, my passion really lies in supporting the pregnant person and any partner or support person they have in discovering what is important to them and helping them through whatever challenges they face. There is no one way to give birth. A successful, joyful birth is in the eye of the beholder. Whatever a good birth means to you, I will work to help you achieve that. If plans need to change, I will help you navigate and process the change in plan.
My Style & Ideal Client
My style in prenatal meetings is to be frank, informative and slightly irreverent. I can laugh about the more uncomfortable aspects of giving birth and I really seem to connect with families that use humor to cope with difficult situations. My favorite clients are the ones who ask a LOT of questions because it helps me understand what they know, what they do not know, what their worries are and what they feel confident about. I really get to know clients this way and can tailor my services to their specific personality.
Having been a gestational surrogate, I also really enjoy supporting surrogates and Intended Parents (IPs).
Special Training
In my doula work, I frequently use a piece of fabric called a Rebozo for comfort in labor. I've also received training in Spinning Babies (spinningbabies.com) techniques for optimal positioning and Acupressure points for pregnancy and labor. I also have additional training in lactation.
My Background
I am a native Portlander, who was born at home in the late 70s. I've been fascinated with birth since I was a teenager. When I had my first child–a daughter–in 2002, my fascination only intensified. Between my first and second child, I decided to become a childbirth educator. That second child, a son, was born in late 2006 and by 2008 I was certified to teach childbirth classes. Not much later I began attending births for friends and it was clear that this was something I had to keep doing. So I did! I have been certified through DONA since early 2011 and have attended over 150 births to date. Our family is complete, but in 2013/2014 I was pregnant and gave birth as a surrogate gestational carrier for a same-sex couple. And in 2017 I carried another baby for a heterosexual couple who had experienced infertility.