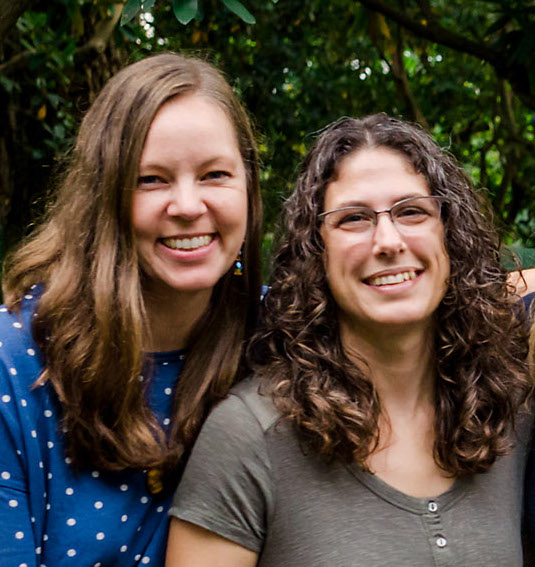 We provide excellent preparation for birth.

We can help you decide if a birth doula is right for you!
We are able to attend *most* hospital, home and birth center births during COVID-19. Please check your facility frequently to determine the status of visitors for births.

We are 3x vaccinated against COVID-19.

If hospitals restrict support people for labor and birth we are still able to provide in-home labor support and real-time virtual support while you are in the hospital.
Our certified birth doula team goes above and beyond to make you feel supported during your birth. We love what we do!
Childbirth preparation classes help you (and your partner) get ready for birth and new parenthood. Click here to find out more.
Serving the Greater Portland, OR Metro Area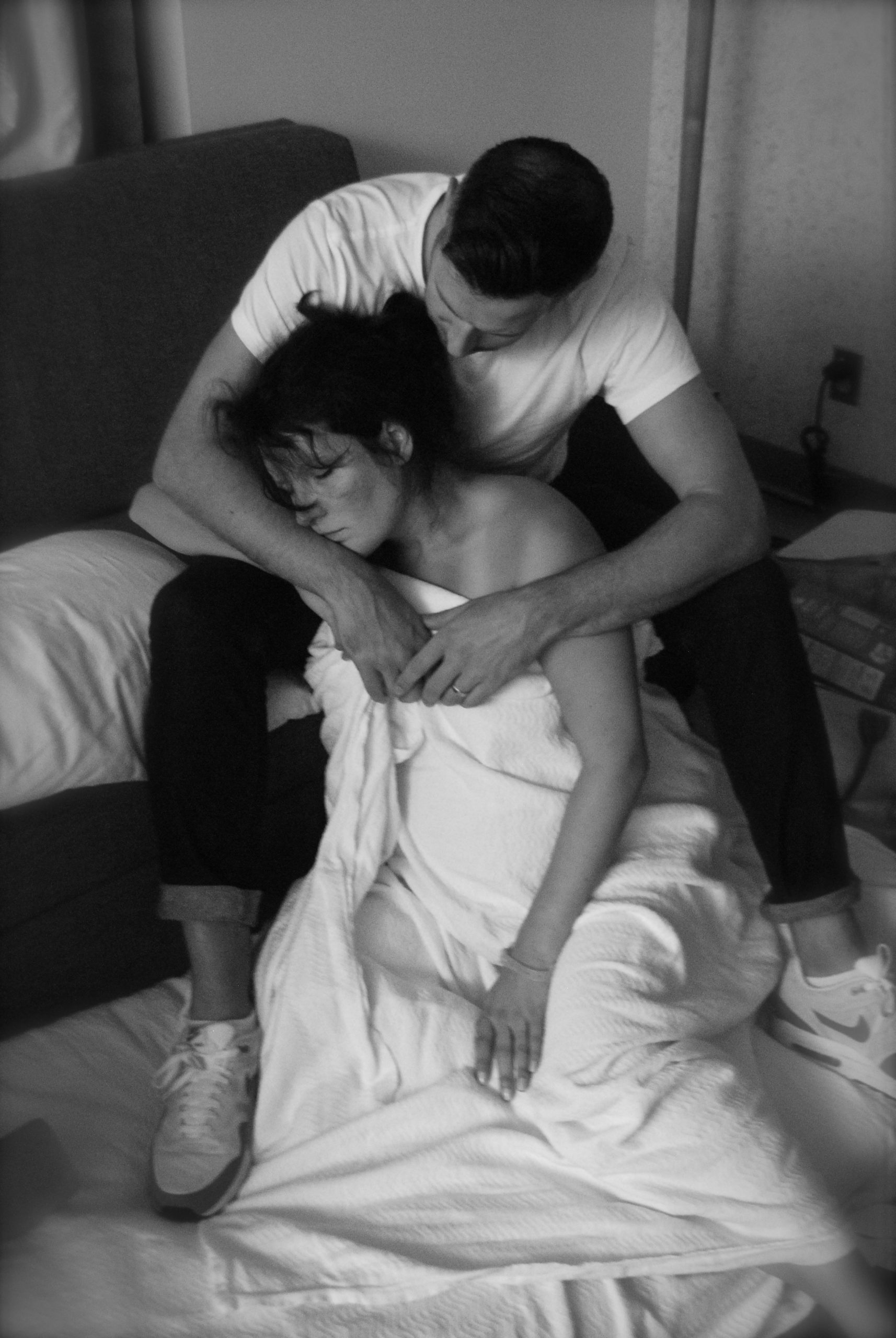 Why have a doula?
Doulas provide continuous care and support throughout labor and delivery.  We are available prenatally to help you (and your partner, if you have one) prepare for the type of birth you desire.  After the birth, we can assist with initial transitions and help you access any needed support.
Research has shown that having doula support can reduce the need for interventions during labor and increase feelings of satisfaction with your birth experience.
Specifically, having doula labor support has been shown to*:
Decrease need for a cesarean section by 50%
Decrease duration of the labor by 25%
Decrease requests for interventions such as epidurals (by 60%) and pain medications (by 30%)
Decrease need for other interventions such as Pitocin (synthetic oxytocin) by 40% and the need to use forceps by 40%
Increase mother's sense of self-esteem and decrease the rate of postpartum depression six weeks after the birth
Increase continuation of breastfeeding six weeks after the birth
Our doulas will help you gather information in preparation for your ideal birth and will support you throughout the birthing process and immediate postpartum period.
*from Klaus, Kennell and Klaus (1993) referenced in the article Doula Care: An Age-Old Process Meets the 20th Century by Naomi Bromberg Bar-Yam (IJCE 18(4) p.18-20
Who we serve
We proudly support families of all types, ethnicities, sexual orientations, and cultural and religious backgrounds.
We have Supported:
first time mothers
experienced mothers
surrogacy
adoption
vaginal births
VBACs (vaginal births after cesarean)
cesarean births (planned and unplanned)
unmedicated, natural labors
medicated labors
twins/multiples
hospital, birth centers and home births
deliveries with both Obstetricians and Midwives
LGBTQ parents
single moms
teen moms
women and families with a history of trauma
women using a variety of birthing techniques including, Evidence Based Birth®, Bradley, Birthing from Within, Mindful birthing, Hypnobirthing, and Rebozo support.
Training and experience
The Portland doulas have been trained and certified through Birthingway College of Midwifery, or DONA International.

Scarlett & Prudence each have over 12 years of doula experience.
We have additional trainings in acupressure for labor, SpinningBabies, lactation and more. And we take pride in keeping up-to-date with the latest research in the areas of pregnancy, childbirth, lactation and feeding. We strongly believe in consent and autonomy and it comes through in the way that we get to know you so that we can help advocate for the things that you want.
We proudly support families of all types, ethnicities, sexual orientations, and cultural and religious backgrounds.
Core Beliefs
We understand that there is wonder and joy in bringing a child into the world.
We believe that the process of birth can be transformative for all parents.
We understand that birth has both physical and emotional aspects.
We work to share our knowledge base with our clients so that they can make choices that are right for their family.
We support client choice, consent, bodily autonomy and believe when those things are supported there is a higher satisfaction with the birth.
We believe birth can be wonderful in whatever setting feels safest and most comfortable for you.
We are respectful of the individual needs of our families.
We are passionate about what we do!
Scarlett was so amazing.
From the moment I met Scarlett, I was immediately put at ease. I knew nothing about birth or babies and was going into this with tons of anxiety and a complicated family situation. "It sounds like what you're looking for is emotional support without baggage." YES. It was like she read my mind.
We ended up taking her EBB Class as well as having her for a doula and I'm so glad we did both. It meant that by the time our' son's birthday was near we both felt well informed and prepared. Scarlett's good advice kept me calm during early labor at home. By the time we got to the hospital, things were pretty intense, and as soon as she arrived, I could feel my whole body relax. She exudes strength and encouragement and no judgment. My husband describes her as a total game-changer who helped him be his best self during birth & I agree: the three of us made a wonderful team, and after it was done I felt like a total warrior. She took beautiful pictures and also wrote everything that happened and when, which I hadn't even thought of doing. It's such a blur and now I am so glad we have it! I also found her super helpful in the days afterward. It was a wonderful birth and I'm so grateful to Scarlett for making that possible. So much calm compassion and strength that flowed into everyone in the room that day! She's great.
Made all the difference!
Scarlett from Portland Doula Collective made all the difference in me having a secure, empowered birth. From our first prenatal session she made me feel understood and at ease, and I was able to bring that confidence into my birth. She's the person you'll want to be laughing with when things are ridiculous and leaning on when things are hard. I remember her being right by my side the whole labor and delivery but somehow she also took meticulous notes that she used to write up my birth story later as well as took some beautiful photos I will forever cherish. I don't understand how she did it all! I'm so grateful to have found Scarlett and I will forever appreciate what she did for me and my family! If you want someone by your side who is extremely knowledgeable, incredibly kind, and just radiates peace and strength, Scarlett is the person for you.
Amazing!
We had a lactation consultant and doula from PDC and both were a lifesaver! Our baby's birth was not easy or short and having Kendelle there every step of the way made it less scary and more empowering, especially helping us understand the changing situation. She literally slept an hour or two! And she kept pulling things out of her bag like Mary Poppins – fan, ocean music player – that made a difference in our comfort and peace. We could not have done it without her.
Post-birth, we had worries about nursing and Kendelle connected us with Brenda. Not only was she very knowledgeable, she understood the emotional side of nursing and it felt like being embraced by love! We highly recommend both.
Response from Portland Doula Collective
We're so glad you had a supportive birth and breastfeeding experience!
Helped our birth be a positive, powerful experience
From our first meeting with Scarlett, my wife and I knew she was the doula we wanted to work with. Now, after the birth of our son, we can't imagine having done it without her. Throughout the pregnancy, Scarlett always had great resources to share, was such a wonderful wealth of knowledge, and encouraged us to ask questions of both her and providers we were working with – it really helped us to feel empowered throughout the entire experience. It was so helpful to have Scarlett supporting us – she never tried to nudge us toward a particular decision or outcome, but always had plenty of information and experience to share as we tried to figure out what was best for us. I really can't overemphasize how knowledgeable she is! When things seemed like they might be going a little pear-shaped towards the end of the pregnancy, talking through the options with Scarlett was really clarifying and helped us feel confident about how things were progressing. It always felt like her only goal was to make sure my wife felt supported, heard, and empowered to advocate for herself. The birth ultimately looked pretty different to what was on my wife's birth plan, but she said she felt so good about everything that she actually didn't realize this until weeks later! I think Scarlett had a huge amount to do with that. Without her, I think we would've seen labor and birth as just something to endure, rather than something that could be a positive, powerful experience. I would happily and unreservedly recommend Scarlett to anybody! 
Response from Portland Doula Collective
We're so glad you had such a powerful experience! We're incredibly glad to help.
Plan for a doula!
I was lucky to have Kendelle as my doula during my pregnancy and labor. After researching and meeting with doula's, we just felt that Kendelle was the perfect fit. She is very understanding, knowledgeable, friendly, and a great advocate!
I had a wonderful pregnancy but at the end had to get induced. She helped so much, and was able to use the techniques to help with my pain during labor. And luckily I was able to go all the way with no epidural (as I wanted on my birth plan)
Having a doula helps in so many ways, as well as having that extra advocate in the hospital room. One thing I've been asked about my labor, "how did you do it" and my answer is having Kendelle as my doula.
When I met Scarlett I was instantly struck by her easy-going nature and how it made me feel calm just to be around her. What more would you want during childbirth? Additionally, upon our first meeting Scarlett demonstrated her depth of knowledge and her ability to communicate with different personalities. My husband and I have very different approaches to stressful situations, and Scarlett was able to relate to and help us both process and prepare for the events ahead. My labor was fast and furious. Scarlett had prepared my husband and he was able to help me get through the initial stages. When she arrived, Scarlett took action immediately. Alongside my husband, she coached me through one of the most difficult processes I'd ever been through. After my little girl came into the world, Scarlett stood by us and helped us with our very first feeding. Later, her postpartum visits were always positive, reassuring and supportive times. I would recommend Scarlett to any future mom planning any type of birth experience. I'm so grateful I had her there during mine.
-Kathryn F.
Scarlett was a guiding light for us during our pregnancy, birth and directly afterwards. Before our birth, Scarlett met with us a few times discussing our feelings on what we wanted, the process of birth, positions and coping techniques and working within the hospital system. We were extraordinarily grateful to have her support and guidance when I had to be induced for a health concern 3 weeks before our due date. For every intervention, Scarlett was there to talk us through what was happening and gave us comfort when things didn't go as expected. She was a wonderful support for my husband who found that Scarlett was there for him just as much as she was there for me. We couldn't imagine our birth without her and highly recommend Scarlett as a doula, confidant and teacher.
-Kat M
We had a wonderful experience with Scarlett as our doula. She is warm, caring and matter-of-fact at the same time. Prior to our due date, she made several visits to our home to help us prepare for the birth, including positions, massage techniques, visualizations, using a rebozo, and emotional support. I went into labor a few weeks early, and Scarlett made herself available immediately by phone and arrived at the hospital soon after we did. Scarlett provided invaluable help with positions, breathing, and emotional support during labor. We wanted a natural birth and one of our main concerns was minimizing interventions and ensuring that we made informed decisions about all medical issues. Throughout my labor, Scarlett made sure that we understood the options being presented to us by the doctors and nurses, that we had enough time to discuss and consider our options, and that we felt empowered to make decisions. My labor did not go as planned, and I ended up having a C-section. Scarlett was extremely helpful in helping us process everything, both at the time it was happening and afterward during her postpartum visits. She came to visit us and our new baby at home twice in those first few weeks, and provided emotional support, tips on breastfeeding and newborn care, and even marriage counseling! Scarlett is a knowledgeable and caring doula and a lovely person, and I wholeheartedly recommend her to any expecting mama.
-Esther W.
Scarlett was amazing.
We had a little different scenario with an amazing surrogate carrying our baby boy. We wanted to make sure Alicia, our surro, was well taken care of during and right after birth so that we could focus on baby (but also knowing Alicia would need someone there during that time)…Scarlett was amazing- she came over to our house and met us all, she showed us some techniques to help Alicia with labor, she answered any questions, she made sure we had plans B,C, D and went over our birth plan. Her presence was perfect- she was there but did not interfere with the flow of what was happening (since that was what we wanted). She could magically change the direction of labor and helped Alicia as well throughout and after labor. She was a great support system and our biggest advocate. She was amazing and our birth story was smooth and wonderful because of our great team!
She visited, texted and called Alicia afterwards and came over to our house. She was a great tool in the postpartum period as well, helping all of us navigate hormones and feelings and new life with baby 🙂 We can't thank her enough!! She was everything and then more!
-Julie B