Couples Classes
Portland, OR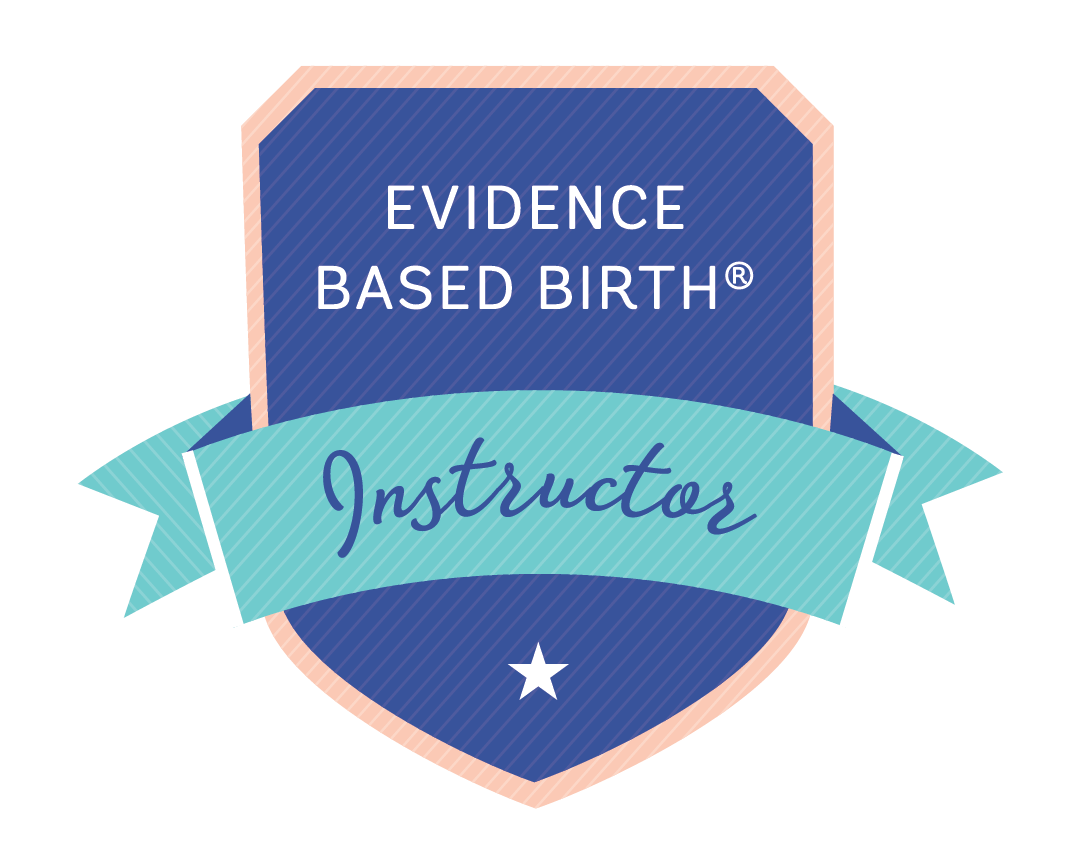 The Evidence Based Birth® Childbirth Class is an *all virtual/online* experience currently. There are weekly live classes (6 total) and you learn during the week using pre-recorded content from EBB®
Get empowered with a Childbirth Class you and your partner will LOVE!
Start learning evidence-based info today—register now!
A message from Scarlett Lynsky, your Evidence Based Birth® Instructor:
When I gave birth for the first time, I was young and naive. Like most people, I sort of stumbled into the care provider I chose, but unlike most, I stumbled into respectful, compassionate, evidence-based care from a Certified Professional Midwife. My birth was exhilarating! Even though my body felt pretty beat up, I had never felt more powerful in my life. As I gathered stories from more and more friends and acquaintances, I realized that my positive birth story was the exception not the norm, which broke–and still breaks!–my heart. As a birth doula for the past 10 years, I see how doctors, nurses and midwives have the best intentions, but are often limited by the flaws in the maternity care system and take power away from the person giving birth in small and large ways. You deserve to have an empowering start to parenthood, and I'm here to help you learn how to work that system to your advantage.
Listen to what some of the first students of the Evidence Based Birth® Childbirth Class have had to say:
"This class is a total gamechanger for us. I'd heard negative stories…I was scared and very on edge. Then once we started taking the class, and when we learned about interventions that I was apprehensive about… It brought us together in that [my partner] understood birth more, and I understood it more. And as soon as I went into labor, we were on. We were a team."
"I really appreciated how informative it was. I knew a lot about the biology of birth and babies, but what we learned was just very impressive. It was a really good experience—fairly chill, fairly laid-back, and not nearly as stressful and awkward as I thought it might be. All the information—I never would've thought there was that much information out there!"
When you take the Evidence Based Birth® Childbirth Class, you will:
Get mentored by your own Evidence Based Birth® Instructor!

Learn about evidence based care, comfort measures, and advocacy

Get prepared, get answers, get empowered!

Ready to Get Empowered? Register for Your Class Now!
Spots in each class are limited (6 couples per class), so don't wait to schedule!
Your Childbirth Class includes:

Mentorship from Scarlett Lynsky, experienced EBB Instructor

Two classes to practice your labor skills (these classes are currently conducted via Zoom to limit the risk of COVID-19 transmission)

First Get-to-Know you class – Sundays from 3-5 pm

Comfort Measures Rehearsal – Sundays from 3-5 pm (or to be decided by the class)

Five weeks of online videos for you and your partner to watch together

BONUS: Breastfeeding and newborn care videos

BONUS: Four 1-hour video chats with your Instructor and classmates! These Zoom check-ins usually take place on Sundays, but there is some flexibility on the exact time, depending on what works for that particular group.

BONUS: Earn points throughout the class to redeem for prizes at the end!
Check the upcoming class schedule here!
Standard package: Includes 3-months access to the online portion of the class, spiral bound workbook, two in-person classes, and four video-chats with your class. Currently priced at $300, but check the registration page for the most current price (EARLYBIRD discounts also available)
Add-ons
          – extra 3 months of access
          – 1 hour birth planning session with Scarlett
Clients receive a discount and can register for $175 (ask for client code)
BIPOC Scholarships are available (80% off of the regular price). Email me to request a scholarship.
View upcoming classes here.
Inclusion Policy:
Evidence Based Birth® is committed to creating an inclusive and welcoming environment for pregnant persons of any age, religion, race, sexual identity, gender identity, or relationship status.
Refund Policy:
Your payment reserves a spot in the class and is non-refundable, but tickets are transferable with adequate notice and approval from Scarlett.
Questions
If you have questions, just email me at scarlett@hatchlingspdx.com